The eucheuma spinosum is a species of red algae. It is a source for carrageenan extraction. It has grown in my country for a long time. At present, the eucheuma spinosum is developing very well in Central Vietnam. Yearly, we have been reaping the eucheuma spinosum seaweed in a huge quantity.
- We handle spinosum completely naturally ourselves. the impurities like sands, gravel, and so on are eliminated by the workers, who have many skills and are highly responsible for their tasks. We do not use admixture, preservatives, chemicals,... in our production process.
- After being softened in freshwater, It still maintains a sea like odour and many nutrition values. Sea moss can also be used directly to make the drinks, salads, cosmetics, medicine, and so on
The specification of dried spinosum seaweed :
- Moisture content: 12% max
- Color: natural gold.
- Processing: we have cleaned up it very carefully with fresh water. It does not have any different impurities.
- Quality: no gravel, no humidity, no soil, uniformity in colour.
- Packing:
+ 3 oz per zip lock kraft paper (50 bags per carton box).
+ 8oz zip lock bag (50 bags per carton box)
+ 20 kilograms per PE bag inside and PP bag outside, or according to the customer's requestion.
- Delivery Port: Ho Chi Minh City, Vietnam.
- Storage: dry place, not humid.
- Shelf life: 24 months from the date of manufacture.
- Capacity: 30 tons/months.
***** The benefits of using #sea_moss:
Clean body toxic

Antioxidant

Regulate hormones

Increase metabolism

Anti–aging and promotes skin youthfulness.

Improve scalp and hair condition.

Clears body unhealthy residuals.
​

***** Standard procedure for processing spinosum sea moss:
Fresh spinosum sea moss -> cleaned it up ->handled colour in closed space -> dried under sunlight -> removed impurity again -> checking the quality of sea moss -> packing the goods.
***** Some pictures of our sea moss: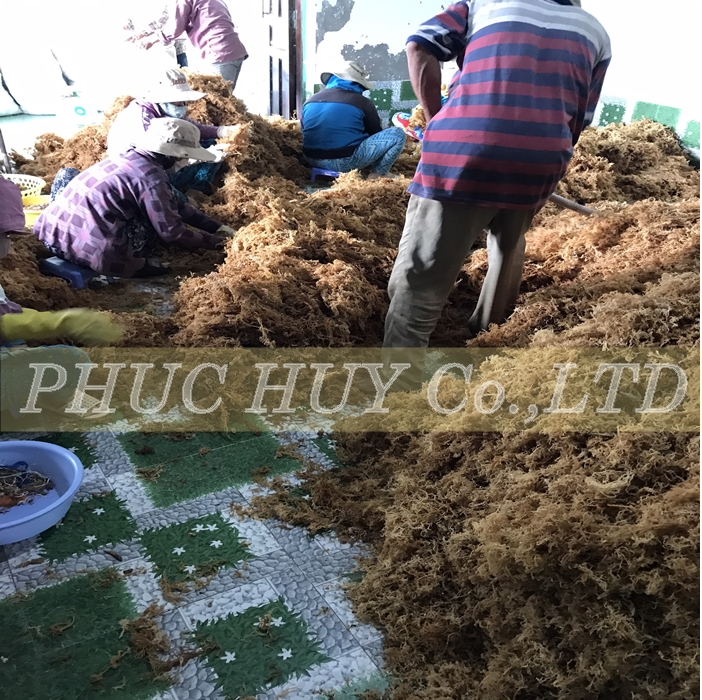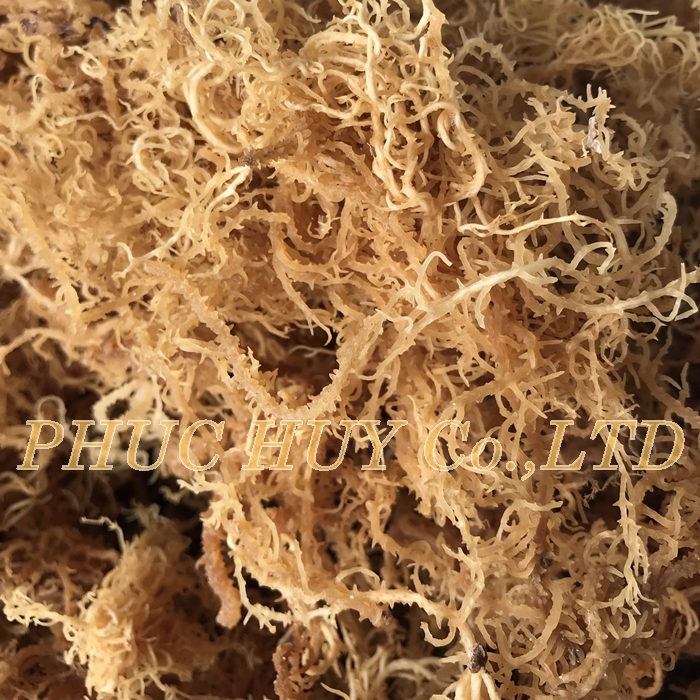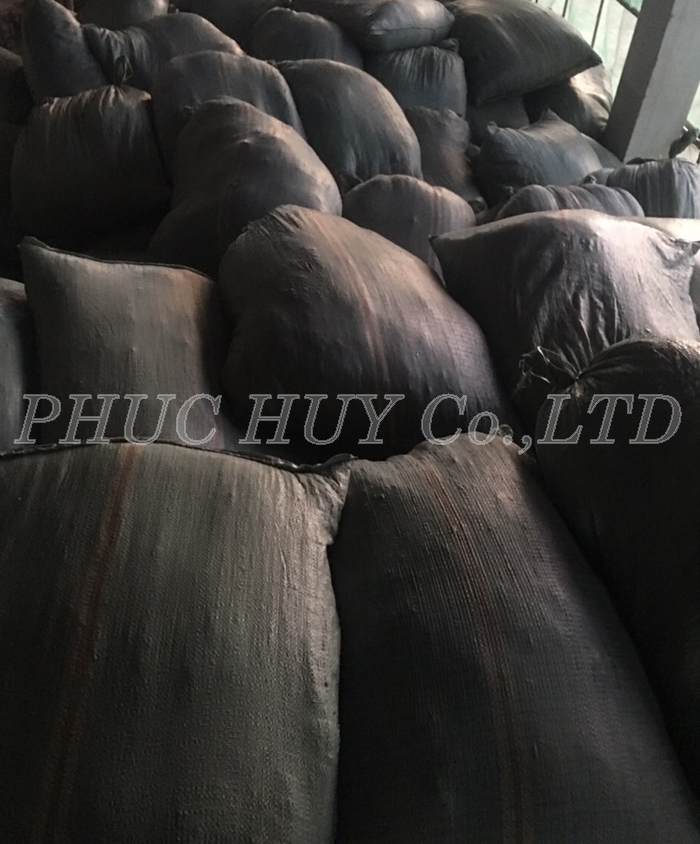 For further details regarding the products, please directly contact us.
We are always willing to support you at all times.